Mealtime at Micah
It's pretty simple…our campers and staff love our food! Even the pickiest of eaters will enjoy our meals because of the variety we offer. Campers and staff sit together as a bunk during meals. Staff monitor the campers and encourage appropriate eating while taking that time to connect with their camp family.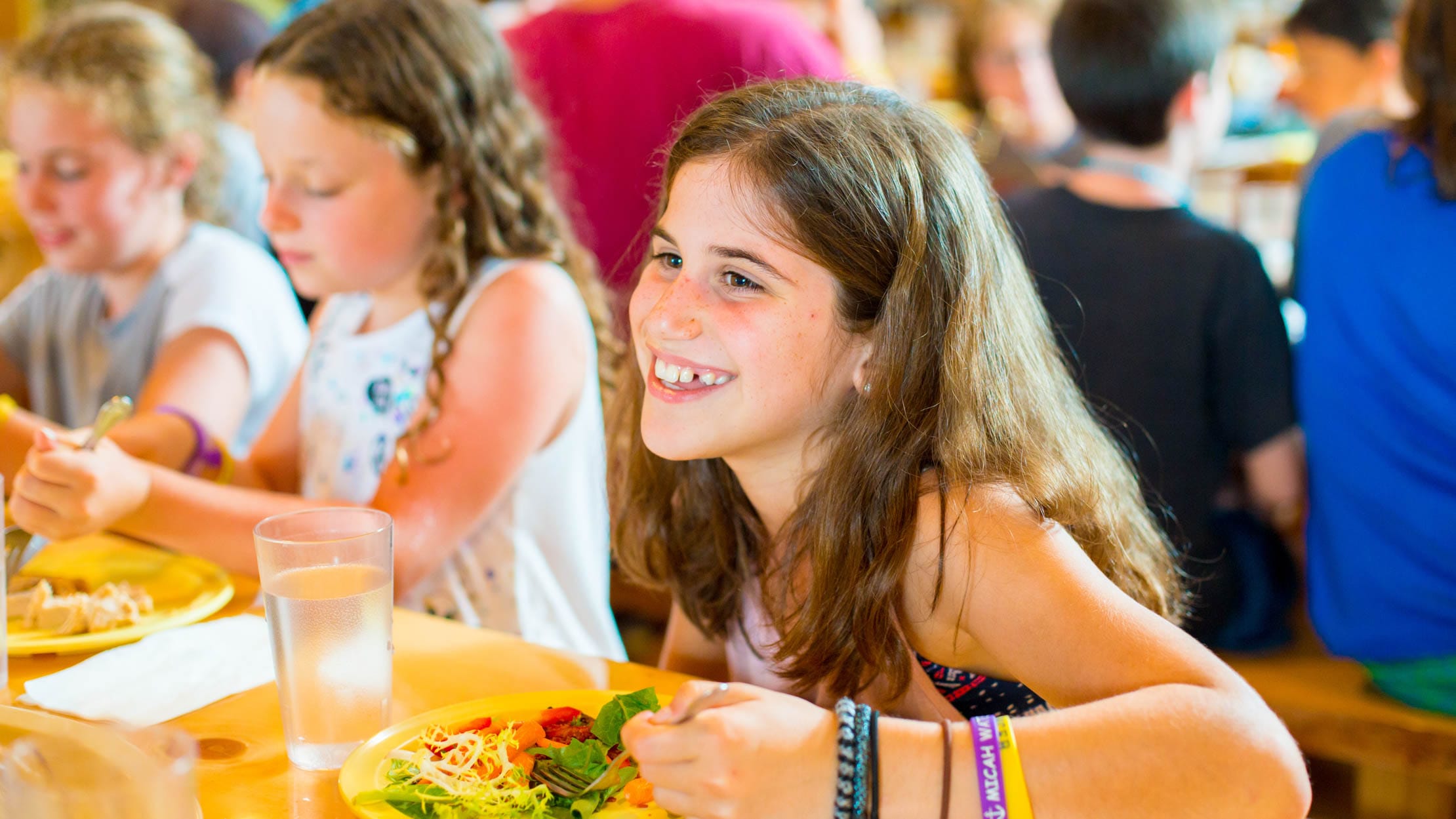 In addition to the main meal offerings, breakfast includes cold cereal, as well as a fresh fruit bar with bagels, granola, yogurt, and more. At lunch and dinner, the alternatives to the meal include salad bars, a sandwich bar, a vegetarian option, peanut butter & jelly, pasta bar, fresh fruit, and more. Our head chef, Will Huntress, who has been with us for 15 years, along with the rest of our kitchen and dining hall staff, ensure that our amazing food is just that! Our campers always look forward to their favorite dessert…Brownie Pie!
Please Note
Camp Micah is not a kosher camp, however, we do not serve pork or shellfish and do have kosher options for our kosher campers and staff. While our kitchen is nut-free, we do offer individual peanut butter packets in the dining hall for those that want them. We are happy to accommodate most allergies and dietary restrictions and have a chef devoted to safely cook for celiac, dairy free, sesame, vegetarian, vegan, campers and staff.
The food was awesome and I love all the choices and salad bars!